Welcome to the Diocesan Shrine of Our Lady of the Rosary & St Dominic's Parish
Our Lady of the Rosary and St Dominic, Southampton Road, London NW5 4LB
This historic Catholic church and Diocesan Shrine served by the Dominican Friars, is situated on Southampton Road, London NW5 4LB, just a short walk from Primrose Hill and Hampstead Heath. It is easily accessible by bus from King's Cross Station (bus no.46) or Westminster Cathedral (bus no.24) which stop right at 'St Dominic's Priory', or a ten-minute walk from Belsize Park or Chalk Farm Underground stations, or from Hampstead Heath or Gospel Oak Overground stations. This beautiful church – the first in the world with distinct altars and chapels for every mystery of the Rosary – serves as the parish church for the local area, but it is also the Diocesan Shrine of the Holy Rosary for the Archdiocese of Westminster. We welcome parishioners and visitors from near and far. Do have a look at the virtual tour above, and then plan a pilgrimage to come and see it in person! Here, in the Shrine of Our Lady of the Rosary, all are welcome into the embrace of Mary's House in London.
Please note that until the coronavirus crisis is over, the church has special opening hours in place: WEEKDAYS & SATURDAY = Adoration from 5pm, with Mass at 6pm. On SATURDAY, Confessions also from 5pm. SUNDAY = Mass at 8:30am, 10am, 12noon; Adoration from 2-4pm with Benediction at 3:45pm; Dominican rite Sung Mass at 4pm. NO SUNDAY 6PM MASS.
Mass times
Saturdays
18.00 (Vigil Mass for Sunday)
Sundays
08.30
10.00
12.00
16:00 (traditional Latin Missa Cantata in the Dominican rite)
Confession times
Sundays
On request during pandemic
Other Times
Confessions are also available at other times by calling at the Priory.
Eucharistic Adoration
Sundays
14:00-16:00 (with Benediction at 3:45pm)
Divine Office
Monday to Friday
07.00 (Lauds)
18.45 (Vespers)
Sundays
08.00 (Lauds)
17.30 (Vespers with Salve Procession)
Rosary
Weekdays
Monday to Friday, after Morning Mass
Saturday, 11.00 (with Procession to the relevant Rosary Chapels or the Luminous Mysteries Rosary Garden)
Please note that on Bank Holidays, the church is closed after 10am Mass
News
Opening Hours & Mass Times
Under the current revision of the national response to the coronavirus, we are happy to say that public Liturgies will resume from Sunday 5th July. We are not yet "back to normal" but we are delighted to have daily Masses,
Events
Livestreaming Masses
The Dominican friars of England and Wales have a full set of listings for livestreamed Masses on weekdays and Sundays broadcast from our Dominican priories and churches. Please visit this page, and keep participating in praying the Mass with us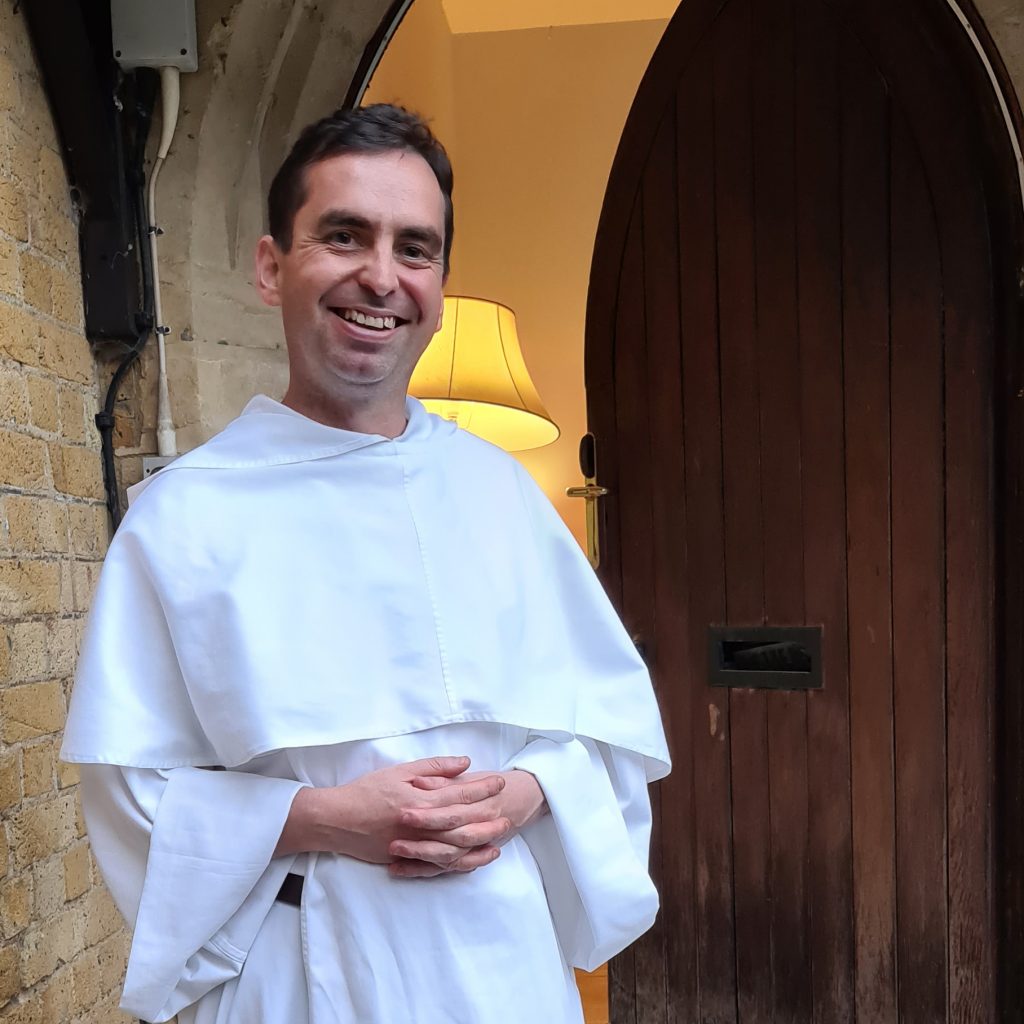 Welcome our new Parish Priest!
2nd August 2020
Recently, the English Dominicans had their Provincial Chapter and they elected Fr Oliver Keenan OP to the post of Student Master. We are sorry to see him go, but we thank him for his ministry in London, and we wish
The 'Future Decades' Fundraising Campaign Fundraising to Secure the Future of Our Church and the Rosary Shrine From 2019, the Future Decades campaign is raising £2m to respond to the most urgent priorities: Ensuring a Warm Welcome: A New Heating