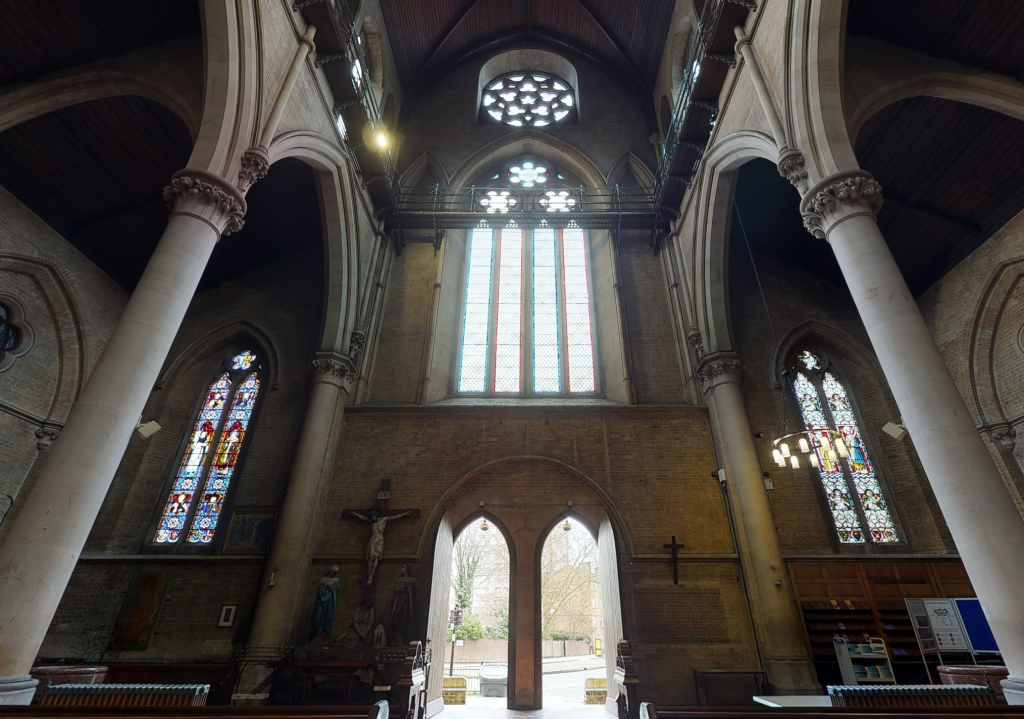 Thanks be to God! In accordance with the Guidelines agreed by the Bishops Conference with the Government, the Rosary Shrine church will be open for private prayer only from Monday 15 June 2020.
The opening hours are: Daily (weekdays and weekends) from 2pm – 4pm.
On Sundays, during the opening hours (2-4pm) the Blessed Sacrament will be exposed on the Throne for adoration.
Please be advised that, sadly, groups of people from different households are not permitted to congregate together indoors, so this opening is just for personal and private prayer. Candle stands will be available for you to light votive candles in designated places, and stewards will be on hand to assist throughout the opening hours.
Let us continue to pray that this phase of re-opening will go smoothly, safely, and well, so that we can soon resume the public celebration of Holy Mass and the Sacraments.