Our Christmas and New Year schedule is available in the church from this weekend. Here it is below for your reference: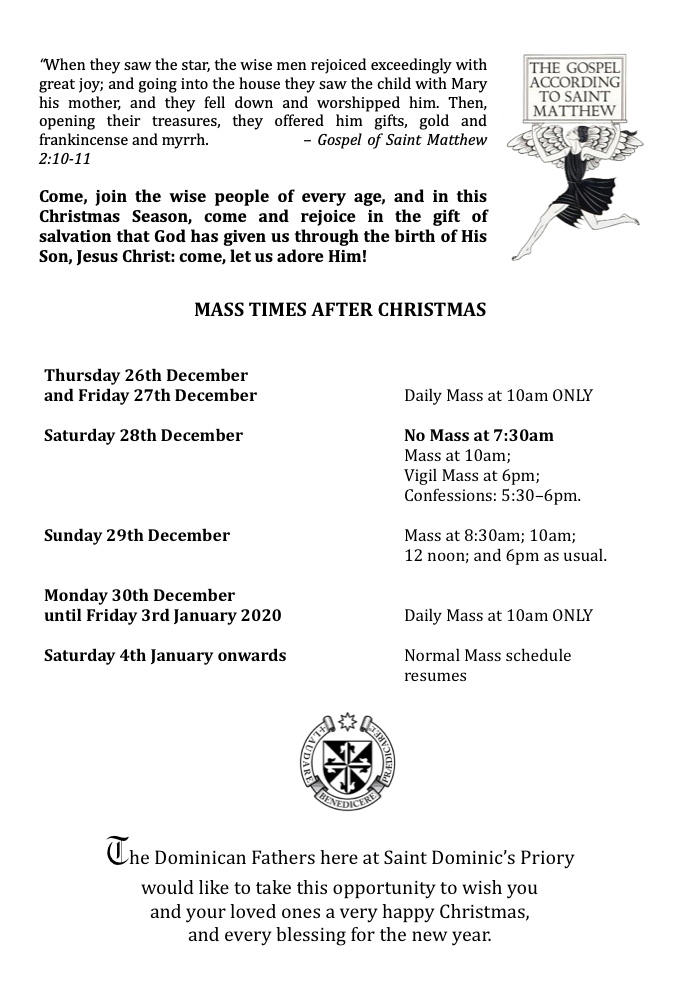 In addition please note the following events this December 2019:
Thu 12 Dec – Annual Guadalupe Mass at 6pm, celebrated by Archbishop Malcolm McMahon OP
Sat 14 Dec – candlelit Rorate Mass (Dominican rite) in honour of Our Lady at 6 a.m., followed by coffee and hot chocolate in the Hall.
Sat 14 Dec – monthly organ recital at 7pm
Sat 21 Dec – monthly Eucharistic Rosary Procession at 7pm, praying for expectant and new mothers, and unborn children
16 – 23 Dec – Simbang Gabi Masses followed by reception in the Hall every night. For times and details, see this post.