On Saturday 22nd October, our church was packed as people travelled from far and wide to witness the inauguration of the Shrine of Our Lady of the Rosary at St Dominic's. Parishioners were joined by friends of the Dominican Order from around the country, as well as clergy from across the diocese, Dominican friars and sisters, and others who had heard about the new shrine and were keen to be part of this historic occasion.
We were pleased to welcome the Apostolic Nuncio, His Excellency Archbishop Antonio Mennini, and the Mayor of Camden, Cllr Nadia Shah, to the inaugural Mass, celebrated by the Archbishop of Westminster, Cardinal Vincent Nichols. The Archbishop of Birmingham, Most Rev Bernard Longley, an old friend of the Priory, was also present, as was Rt Rev Nicholas Hudson, the Auxiliary Bishop for our part of London.
Thanks to days of hard work by many parishioners, the church was looking more beautiful than ever, adorned with eye-catching floral arrangements of red and white roses. At the beginning of the Mass, banners embroidered over 100 years ago by Dominican sisters and depicting each of the mysteries of the Rosary were borne in procession. These were then hung round the church on the side chapels devoted to each of the Rosary mysteries.
Cardinal Nichols preached on the importance of the Rosary as 'a most precious prayer', a way of prayer combining contemplation with meditation on the life of Christ, and which offers a light in the 'valleys of darkness' through which we must often travel. The full text can be read here.
During the Mass, the Cardinal's decree inaugurating the shrine was solemnly proclaimed. As he granted the official status of a Shrine to St Dominic's, Cardinal Nichols invited the faithful to come to the new Shrine on pilgrimage and discover the riches of the Church's tradition of prayer embodied in the Rosary. At the end of the Mass, the Cardinal venerated the image of Our Lady of the Rosary which adorns her altar in the Lady Chapel.
As well as welcoming pilgrims and visitors to the new Shrine, there will be a series of Shrine events in the coming year, including:
The first annual Rosary Shrine lecture, to be given by Scott Hahn
Monteverdi's Vespers, performed by Camerata of Curiosities and His Majesty's Sagbutts and Cornetts
St Thomas Aquinas as Guide to the Rosary Mysteries: a one-day conference
Four illustrated talks on the Rosary Mysteries in art
A youth retreat weekend
A pilgrimage to Italy's Rosary Shrine at Pompeii
Below is a selection of photos of the day: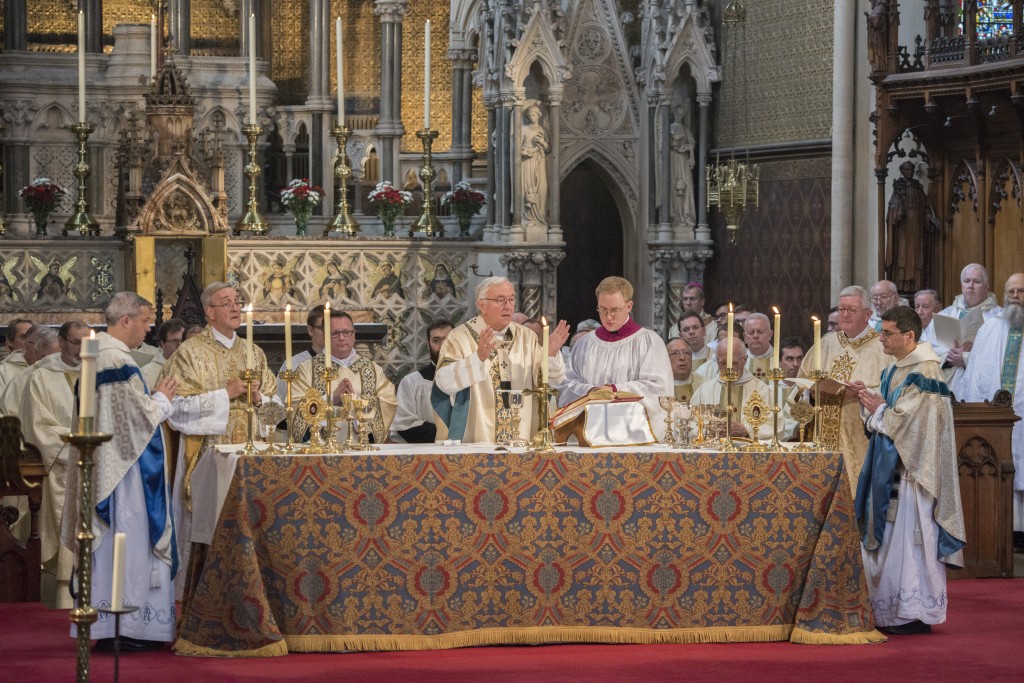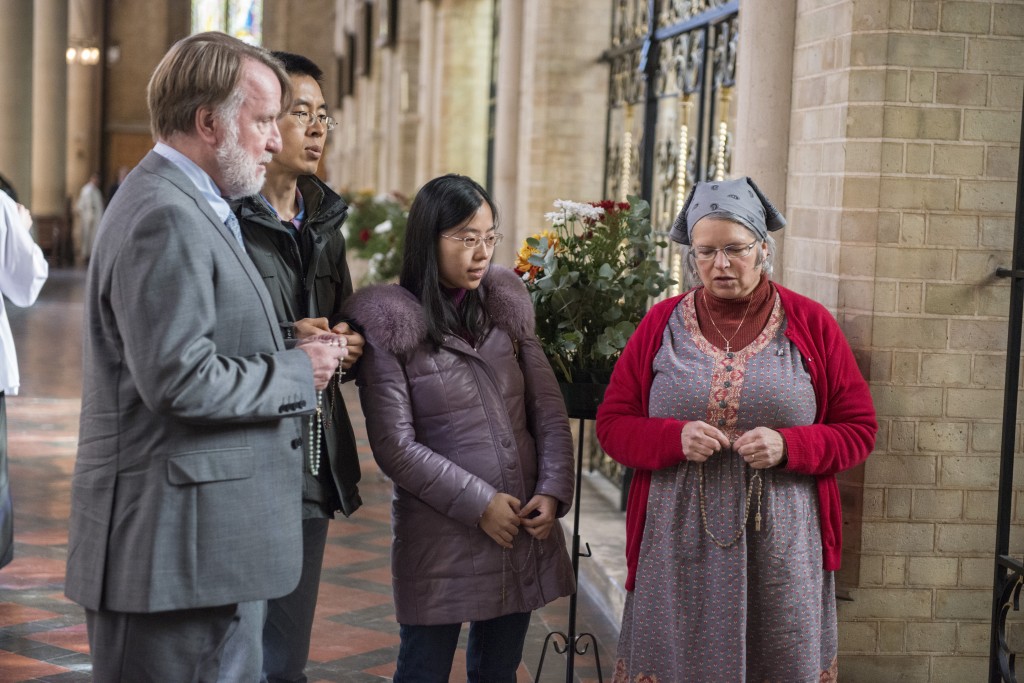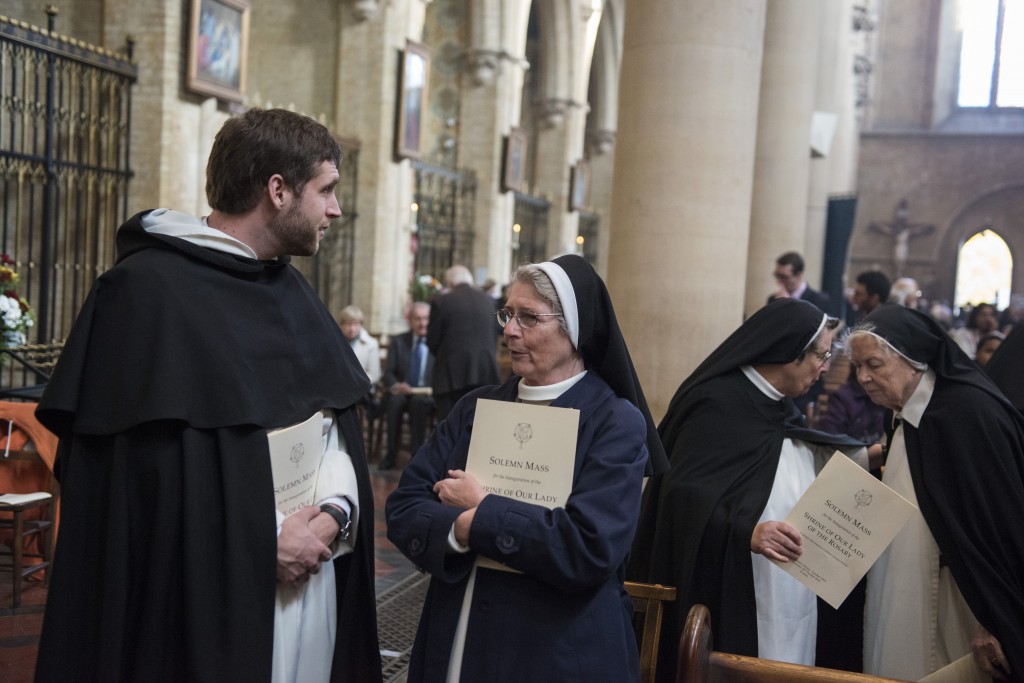 Please note all photographs are copyright © 2016 Kayte Brimacombe.