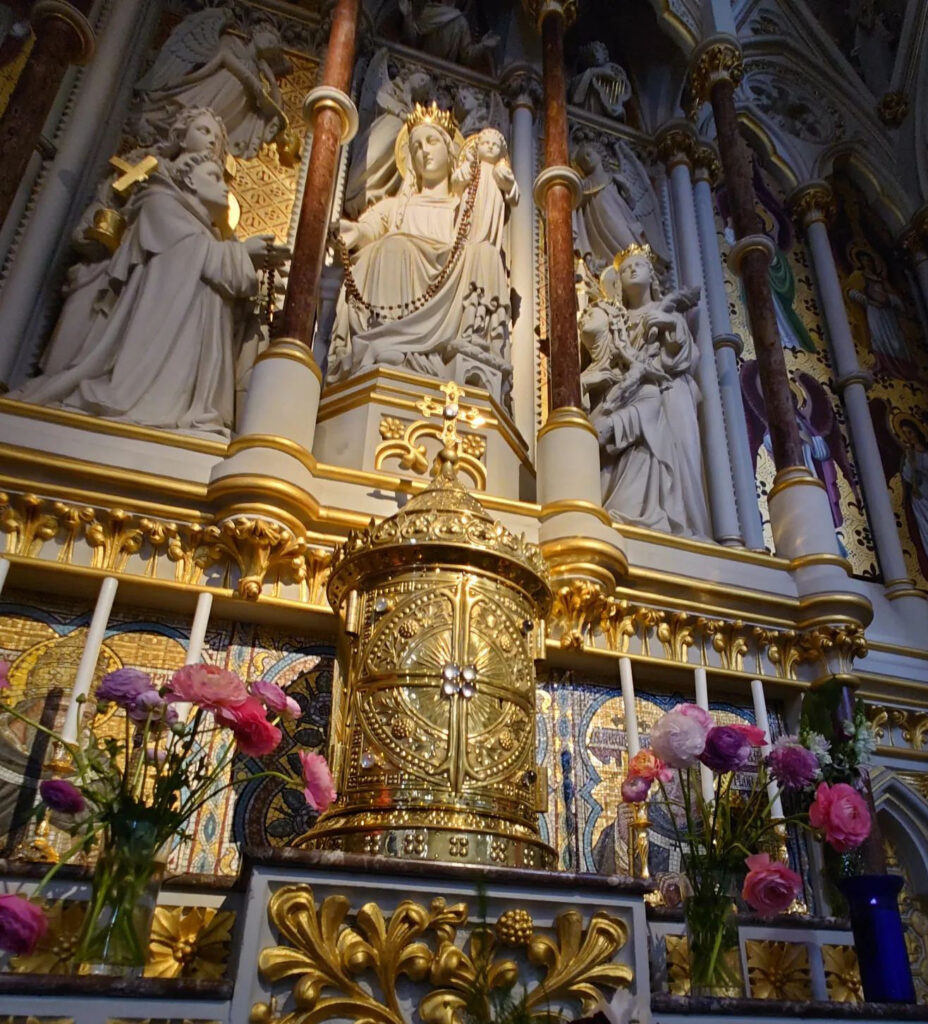 LADY CHAPEL PORCH
A glass door has been installed in the Lady Chapel porch that is accessed from Alan Cheales Way, next to the Rosary Garden gate. From Monday 6 June, the Lady Chapel door will be opened from around 7:30am – 3pm on weekdays, and from 9:30am on Saturday so that you can come into a sheltered and well-lit space to pray when the rest of the church is not open to the general public. CCTV cameras have been installed, as well as a Crucifix for devotional prayer, and a new Killian candle stand for votive candles.
MORNING MASSES (WEEKDAYS)
Starting on Monday 6 June 2022, there will be weekday morning Masses, as a temporary experiment for a three month period to gauge demand, etc. This would be in addition to the usual 6pm daily Mass. Mass will be offered simply at the Rosary Altar, with entry through the Lady Chapel porch at these times: Mon & Fri at 10am (unless displaced by a Funeral Mass); and Tue, Wed, Thu at 7:30am. The glass doors of the Lady Chapel porch (see above) will be opened for Mass and locked afterwards.